Now available as standard – the latest innovations.

We have developed a series of additional features for our popular SeceuroShield 38 security shutter, resulting in a product which now boasts even greater security and improved product performance.
Bottom Slat Guide Retention
A new guide retention component has been designed for the bottom slat which will provide increased protection from curtains being pulled from the guide channels.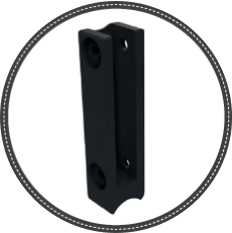 A Foot Anchor for the Guide Rails
This stainless-steel addition provides a ground-fixing point which, in addition to increasing rigidity of the guide channel, will also significantly reduce the risk of it being prised open. Pleasingly, we have been able to achieve this without an external presence on the guide or curtain, meaning the shutters aesthetics are not affected.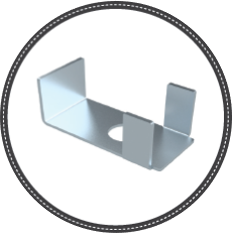 Hidden Mechanical Stop for the Upper Limit
A common reason for emergency callouts is the result of the curtain exceeding the upper limits of travel, thus causing a mechanical failure. This is often due to a number of reasons, from a window cleaner pushing a curtain up to allow easy access, to an accidental operation where there's an obstruction, such as an open window. We have addressed this with the addition of a simple component which will provide a big impact on consistent, reliable performance by preventing the shutter from exceeding its upper limits. With our eye always firmly on the external appearance of our shutters, we have designed the stop to be fully integrated.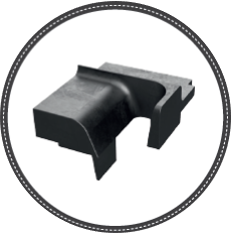 The SeceuroShield 38
SeceuroShield 38 is our best-selling aluminium roller shutter and is available with both manual or electric operation.
Suitable for openings up to 4000mm in width, the SeceuroShield 38's versatile design allows for multiple style and installation choices and is even available with an LPCB rating (SeceuroShield 3801) making it the perfect choice for either commercial or residential settings.
All of the latest SeceuroShield 38 innovations are available now. For further information, distributors are invited to contact their Account Manager.