We have recently welcomed Tracy Heslop into our team as Logistics and Planning Manager.
This newly created role forms part of SWS UK's continued investment in our transport and delivery service. Expanding the team will allow us to meet the demands of a busier market whilst also ensuring we can more effectively navigate the current supply issues which are impacting planning and deliveries across the industry and beyond.
A Perfect-Fit
Beginning her career as a civil servant, Tracy gained experience in decision making at an executive level which enabled her to progress to Logistics Manager for Gilkes, a hydro and pump specialist with global representation. Tracy's extensive experience makes her a perfect fit for continuing SWS UK's commitment to delivering a first-class service whilst also liaising with our customers to identify any areas where future improvements can be made.
Living just up the road in the market town of Kendal, Tracy is another SWS employee who makes the most of living in the vicinity of the Lake District. She often spends her weekends stomping up and down the famous fells, with Catbells being her favourite.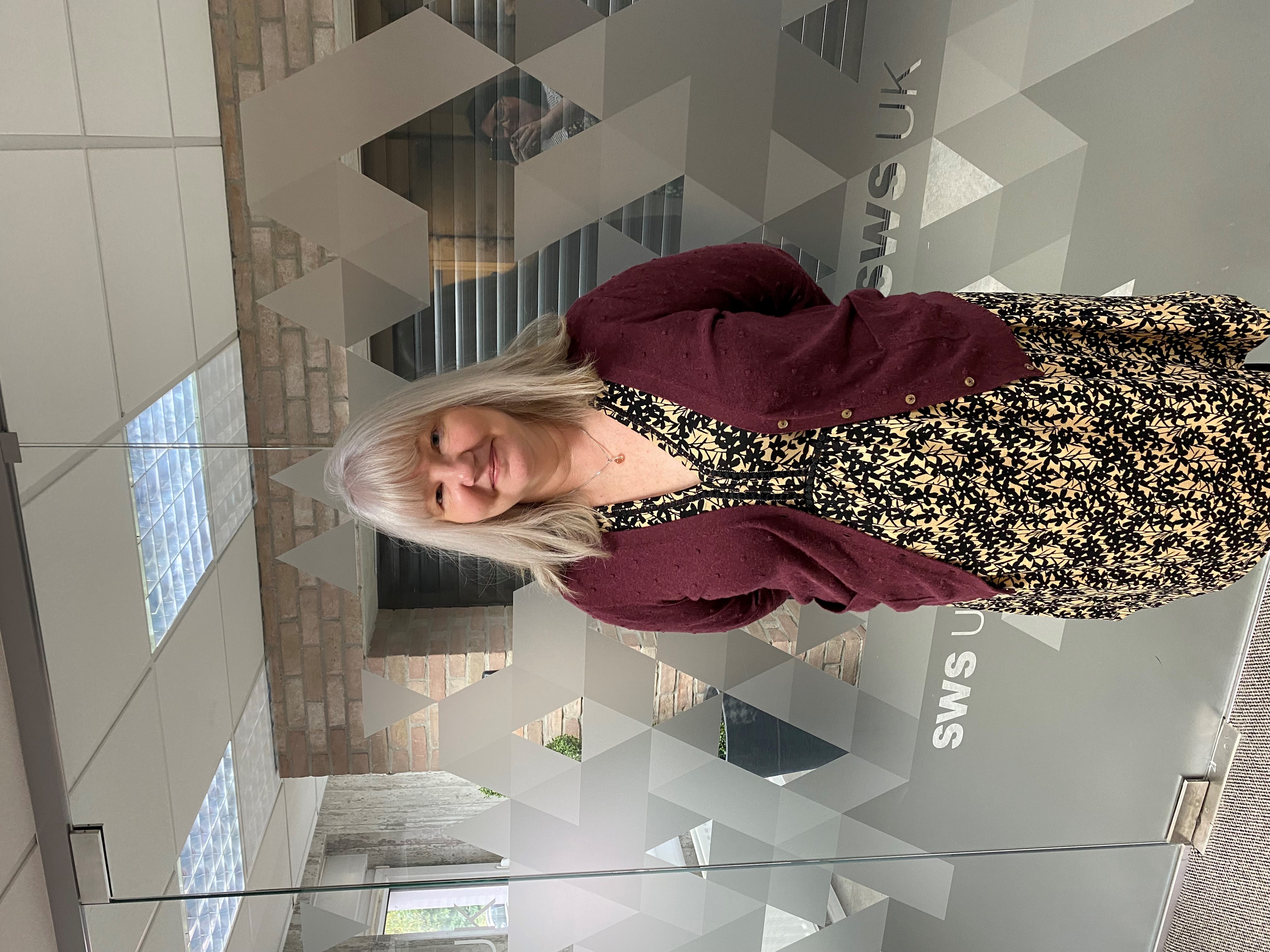 Tracy said 'Having worked in similar industries, I am really looking forward to getting stuck into my new role. I appreciate the importance of a connected team and I'll be striving to build strong relationships with SWS UK's drivers so we can work together to provide an effective and reliable service'.
Procurement and Logistics Manager Sam Betts added 'We're really excited to have Tracy join our team. We have some big plans for our delivery service and Tracy will play a fundamental role in driving those changes through. She has an impressive skill-set and I'm confident that she'll prove an asset both internally and to our customers.'
In 2010 we transferred our previous, in-house fleet of delivery vehicles to a contract with established delivery group, DX Services. To ensure minimal disruption to the high levels of service our customers had come to expect when receiving their deliveries, we negotiated a tailored contract which guaranteed a team of drivers who were solely dedicated to the SWS account.
A Comprehensive Line-up
Despite outsourcing deliveries to DX, we still employ a committed Planning and Logistics team, which, following the recruitment of Tracy consists of 4 internal employees. The experienced department effectively manages planning for efficient production while also working alongside the 7 dedicated DX drivers to ensure a dependable delivery service.