Stunning New Finishes
SeceuroGlide Sectional garage doors has an expanded range of colours with the addition of a stunning new Rosewood finish, available in Centre Ribbed and Un-Ribbed.
Already available in an extensive choice of painted and metallic colours, the addition of Rosewood to the foiled woodgrain selection will allow homeowners even greater opportunity to colour-match their garage door to existing windows and doors.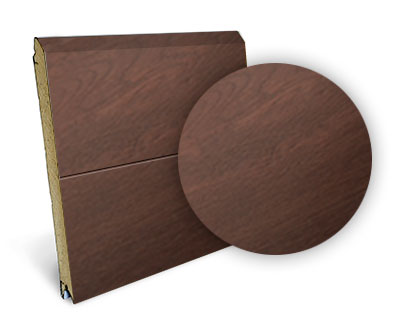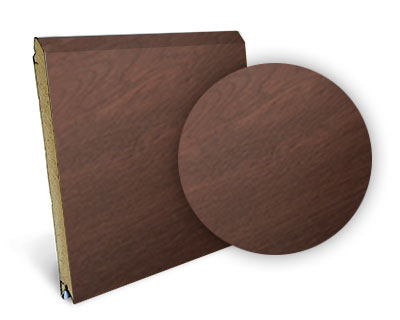 Increased Golden Oak Availability
In addition to the new Rosewood finish, the Golden Oak, which was previously only available with the Centre Ribbed panel can now also be chosen with Un-Ribbed panels.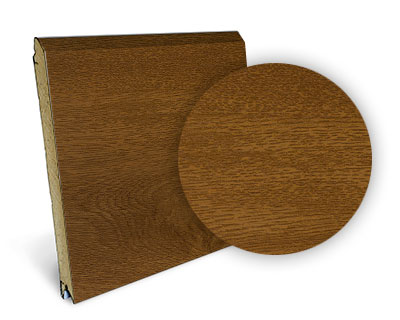 Commercial Director, Martin Fletcher said 'We appreciate the importance of choice when it comes to garage door colours and we're proud of the large selection available with the SeceuroGlide Sectional range. Rosewood continues to be a popular colour with our roller garage doors, so we're pleased that we can now offer it with two of our sectional panels.'
Consisting of three doors, including the extremely popular Elite with its innovative side-sprung mechanism, our sectional garage doors form part of the established SeceuroGlide brand which boasts a reputation for long-lasting quality and leading design innovation.
Unlimited Colour Possibilities
With a huge choice of 36 colours, including stylish metallics and elegant woodgrains, SeceuroGlide Sectionals can easily be designed to suit all tastes. And if that wasn't enough, homeowners can even choose to have them sprayed in any RAL or BS colour, meaning the possibilities really are endless! For those who prefer a more traditional look, Brilliant White, White Woodgrain and Anthracite Dura are supplied as standard, meaning there is no surcharge for three of our most popular colours.
British Manufacturing Without the Wait
In a time when consumers have come to expect lengthy lead times, particularly for items which are made-to-order, SeceuroGlide Sectionals are still being manufactured quickly.
Martin Fletcher explained 'With demand for sectional garage doors remaining at an all-time high, we have made significant investments in our manufacturing area, including new, state-of-the-art machinery and an expanded production space. This, coupled with our flexible workforce has allowed us to continue offering reduced lead times without compromising on SeceuroGlide's reputation for quality and durability.'
Click here for further information on the SeceuroGlide Sectional range.