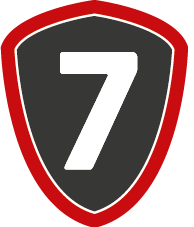 SeceuroGlide manufacturer SWS UK has announced that its generous 7-year automation warranty has now been extended to include the popular Somfy motor and Rollixo Control Unit.
Previously, the 7-year warranty was limited to the SeceuroDrive motor and SeceuroSense Plus control unit. However, the addition of the Somfy configuration means that SeceuroGlide customers can now benefit from a 7-year peace-of-mind warranty whichever option they choose to power their door.
The newly expanded warranty is available across the most popular products in the SeceuroGlide Roller Garage Door range; the SeceuroGlide Original, the SeceuroGlide Excel and the SeceuroGlide Compact. A lengthy warranty period cements SWS UK's commitment to quality and provides end-users with additional confidence in their investment.
Personalised Warranty Certificate
SeceuroGlide customers have 3 months from installation to activate their warranty. This is done by completing a simple registration form using the dedicated SeceuroGlide website www.seceuroglide.co.uk/warranty. It includes an opportunity to leave feedback and even submit a photo for a chance to be entered into a prize draw to win a £100 Amazon voucher. After registration, homeowners will receive a personalised certificate confirming their exclusive 7-year manufacturer's warranty.