We are pleased to be supporting our local hospice, St John's with their Christmas fundraiser, Light up a Life for a second year running.
St John's, which is based in Lancaster is a local, charity-led hospice supporting a population of 250,000 people in North Lancashire, South Lakes and parts of North Yorkshire. Providing palliative care for patients with life shortening conditions, the hospice has been caring for the community since 1986.
Much-loved Fundraiser
Light up a Life is a unique fundraising event which has been held by the hospice each Christmas for over ten years. Members of the community are invited to dedicate a light, either in memory of a loved one or to honour someone still in their life, in exchange for a donation to the hospice. 70% of the services provided by St John's are funded through community donations or the hospice's own fundraising events like Light up a Life. With a heavy reliance on successful fundraising, events such as Light up a Life are fundamental to the hospice's continued reputation for delivering excellent round the clock care for palliative patients and their families.
During the restrictions of the coronavirus pandemic, in 2020 Light up a Life was limited to virtual, online events which meant the organisers at the hospice relied on the support of a sponsor to ensure its continued success. Despite still managing to raise an impressive sum of over £30,000 in 2020, the hospice is excited to see the return of its traditional services held at churches in both Lancaster and Kendal for 2021. 
A History of Sponsorship
We have a history of supporting many charitable causes, both locally and nationally, either in the form of sponsorship or with a donation of products or services. St John's Hospice serves the community in which the majority of our 100+ employees live, so Light Up A Life feels extra special.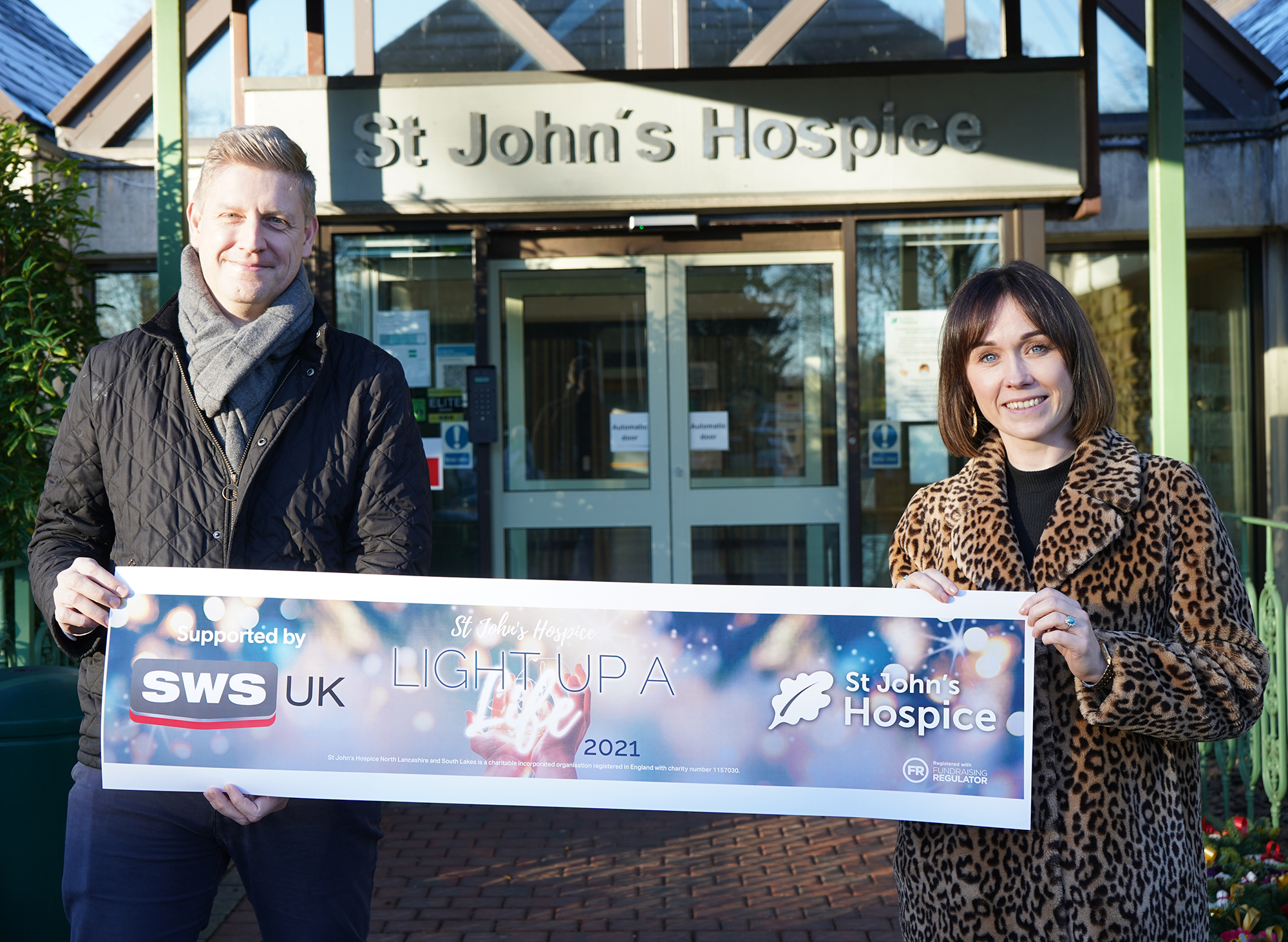 Commenting on the sponsorship, Commercial Director Martin Fletcher said; "Being the sponsor behind Light up a Life 2020 was a rewarding experience for SWS UK, so we were delighted to have been given the opportunity to work with them for a second year. The hospice is such a large part of our community and I know it has been a lifeline for many, including some of our own employees. As one of the area's larger employers it feels fitting that we can give something back to our local community and it remains an association that we are extremely proud of. On behalf of everyone at SWS UK, I would like to wish all the team at St John's the very best for this year's fundraising".
Visit sjhospice.org.uk/lightupalife/ for further information or to make a donation.