This May, SWS UK will be supporting St John's Hospice with their latest charity challenge. New for 2023, the 50-50-500 fundraiser challenges 50 local businesses to raise a minimum of £500 over 50 days.
St John's, which is based in Lancaster is a local, charity-led hospice supporting a population of 250,000 people in North Lancashire, South Lakes, and parts of North Yorkshire. Providing palliative care for patients with life-shortening conditions, the hospice has been caring for the community since 1986. Every service they provide, from end-of-life care to bereavement support is offered without charge, however, to keep this vital provision, the hospice relies solely on donations and community fundraising.
Cycling for Victory
It's up to each participating business to think up ingenious ways to raise funds for the 50-50-500 challenge. At SWS UK, the inventive team will be donning their Lycra and embarking on a sponsored 500-mile bike riding challenge. Taking place over 50 working days, SWS UK employees are encouraged to straddle one of two spinning bikes set up on the business's premises. Cycling a maximum of 5 miles each, the participants will be cheered on by their colleagues, as their spirited efforts raise vital funds for this much-loved local charity.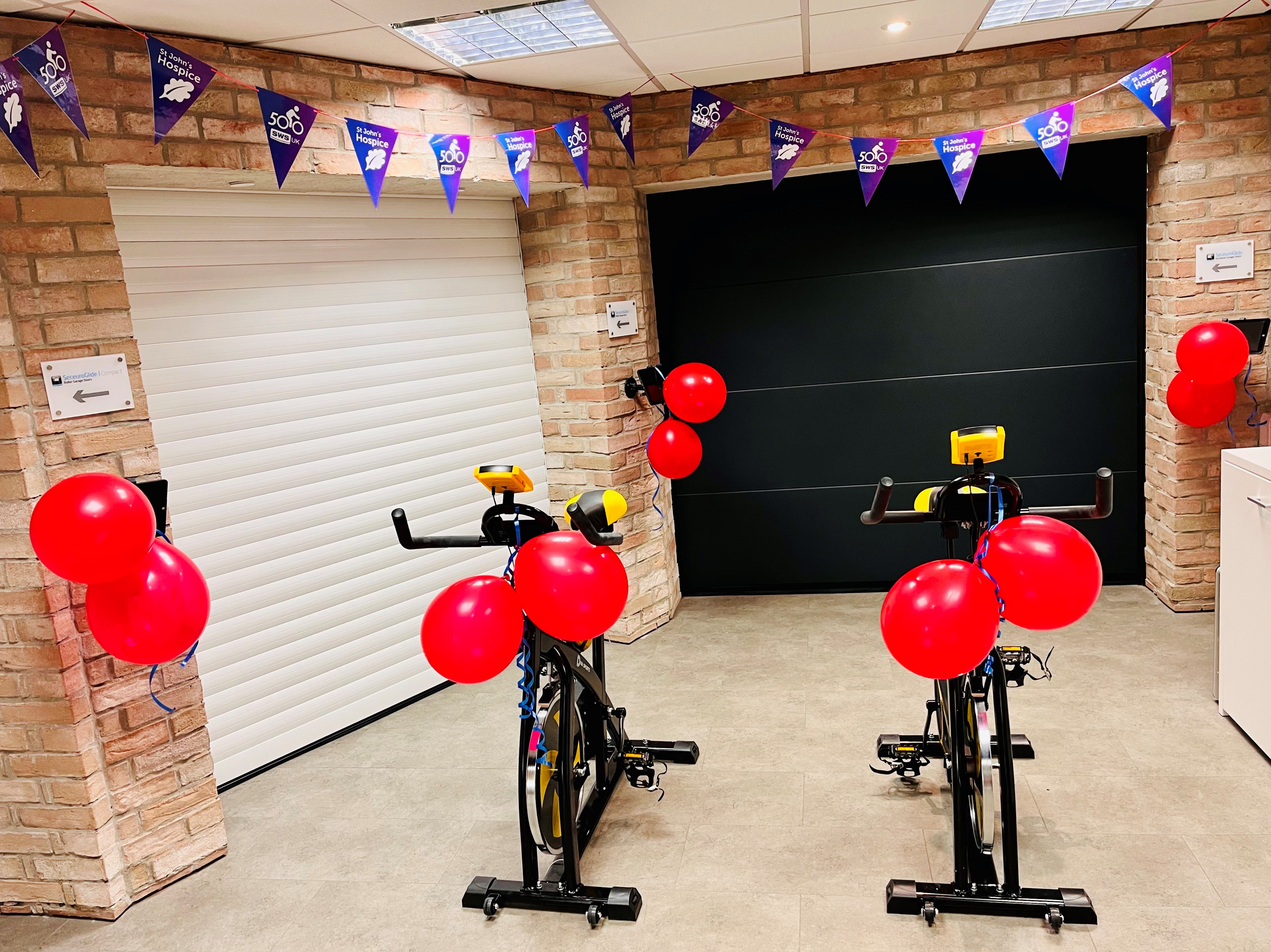 Alongside the bike riding challenge, SWS UK will be running additional fundraising activities, including insider quizzes, raffles, and even a bake sale.
SWS UK's Managing Director Colin Reoch told us, 'St John's Hospice is an asset to our local community. The work they do has been a lifeline for so many, including some of our own employees. Taking part in the 50-50-500 challenge is our way of showing our appreciation to the hospice, whilst collectively supporting our colleagues in raising as much money as possible. A dusting of friendly competition and SWS UK's famous employee spirit should make for a very successful and enjoyable fundraiser!'
Show your Support
To sponsor SWS UK as they cycle 50 miles in 50 days please visit their Just Giving page and donate what you can:
 https://www.justgiving.com/page/sws-uk-50-50-500-st-johns-hospice
You can follow SWS UK on social media for photos and regular updates on their fundraising progress.